2nd EAWOP WorkLab 2013
06.08.2013

2nd EAWOP WorkLab 2013 - Practitioner Skills Workshop
14-16 November 2013 Amsterdam, The Netherlands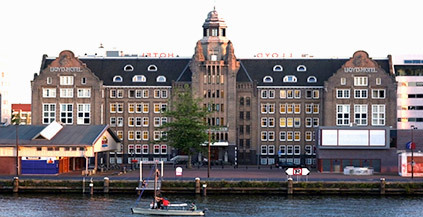 EAWOP is calling European practitioners working in the field of Work and Organizational Psychology to attend the 2nd EAWOP WorkLab, to be held November 14-16, in Amsterdam. The WorkLab aims to provide a platform for the latest scientific research to be brought to an audience of practitioners, who can thereby develop and enhance their profession and skills. The 2nd EAWOP WorkLab is a workshop event that provides opportunities to:
Learn how recent research and theory can be applied in practice;
Understand modern organizational life and its dynamics better;
Acquire new skills when working with complex, changing systems;
Create new methods and approaches in consulting work;
Contribute practitioner input for future research agendas;
Network with other practitioners and discuss new ways and methods.
Theme: Leadership and conflict in organizations
Conflict and conflict mediation at work by Prof. Martin Euwema, Belgium
The good, the bad and the ugly: Causes and consequences of leader behaviour by Prof. Barbara Wisse, The Netherlands
Managerial derailment: Symptoms by Prof. Adrian Furnham, UK
Registration
Places are available to EAWOP Constituent associations and members. Nominees must be: a) practitioners working in WOP for at least two years; b) experienced in at least one of the WorkLab topic areas; and c) can evidence being inspired and committed to practitioner activities.
Application form click here

Information: cgoffinet@ulg.ac.be
Deadline for applications to be received 21 August, 2013 (deadline extended)
WorkLab fee (including accommodation, lunch, dinner, coffee and refreshment) is subsidised by EAWOP at 450 EUR for Constituents and members. The fee will be paid, in advance while registering.
There are a small number of bursaries available for low income countries reducing this fee to 200 euros. Please contact Prof. Angela Carter a.carter@sheffield.ac.uk for details.

Organising committee
Prof. Angela Carter (UK) a.carter@sheffield.ac.uk ; Dr. Diana Rus (NL) d.rus@creative-peas.com ; Sarah Brooks (UK) s.brooks@sheffield.ac.uk