Assistant/Associate Professor IO Psychology - University of North Carolina at Charlotte
04.11.2022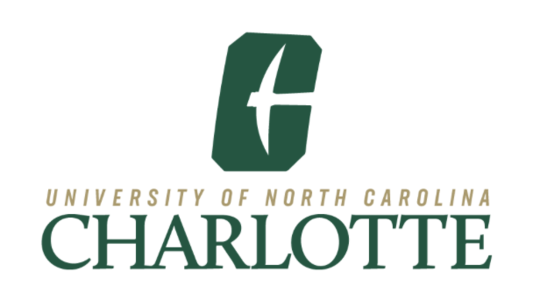 ASSISTANT/ASSOCIATE PROFESSOR, INDUSTRIAL/ORGANIZATIONAL PSYCHOLOGY
The Department of Psychological Science at University of North Carolina at Charlotte is seeking candidates in the area of Industrial/Organizational psychology for a tenure-track position at the rank of Assistant or Associate Professor to begin on August 15, 2023. Appointments are expected to be made at the assistant professor level, but appointment at higher rank is possible commensurate with candidate qualification.
Required qualifications: A PhD degree in Psychology or in a related field; an established program of research as evidenced by publications and/or external funding; an ability to teach and mentor a diverse student population at the undergraduate and graduate levels. Finalists will be asked during their screening interview to discuss how the topics of diversity and inclusion are incorporated into their teaching and research. Preferred qualifications: A potential for or demonstrated record of external funding for research; evidence of teaching effectiveness in courses at the undergraduate and/or graduate levels. We are open to candidates with research interests in any area within the realm of I/O Psychology.

The candidate will be expected to teach in both the department's undergraduate program and the I/O M.A. program. The I/O M.A. program is designed for working professionals, and primarily serves students who are already working in HR-related positions or are transitioning to HR- or I/O-related careers. The candidate will also be encouraged to participate in the Organizational Science Ph.D. program, an interdisciplinary program that includes faculty from the departments of Psychological Science, Management, Communication Studies, and Sociology. The Department of Psychological Science is one of the most popular undergraduate majors on campus and has a strong history of excellence in undergraduate instruction. The Department's Social Justice committee actively provides specific action steps to prioritize and promote DEI, including self-reflection sessions on equity, teacher training to enhance classroom discussions about social justice and racism, and newsletters featuring resources on a variety of DEI issues.

As the largest college at UNC Charlotte, the College of Liberal Arts & Sciences houses 21 departments in the social and behavioral sciences, humanities and natural sciences, as well as 28 applied research centers and interdisciplinary programs. It offers ten doctoral degrees, 43 master's degrees and graduate certificates, and 34 undergraduate degrees. UNC Charlotte is a rapidly growing, doctoral-granting, research-intensive urban university located in the largest metropolitan area between Washington DC and Atlanta. The University is a Carnegie Foundation Community Engagement campus and an APLU Innovation and Economic Prosperity University. Close to 30,000 culturally, ethnically, and socioeconomically diverse students are currently enrolled.

Applications must be submitted electronically at https://jobs.uncc.edu (position # 3733). Please attach the following documents with your electronic application: (1) letter of interest in the position explaining how you meet the requirements, (2) a statement of research/teaching interests, (3) curriculum vitae, (4) up to three representative publications, (5) evidence of teaching effectiveness (if available). The selected candidate will be required to submit an official transcript of their highest-earned degree. The names and contact information for three potential letters of recommendation writers are also required and must be sent directly by mail or email to Dr. Anita Blanchard (Anita.Blanchard@uncc.edu), Chair – I/O Search Committee, Department of Psychological Science, UNC Charlotte, 9201 University City Blvd., Charlotte, NC 28223-0001.

Review of applications will begin November 15 2022 and continue until the position is filled. As an EOE/AA employer and an ADVANCE Institution that strives to create an academic climate in which the dignity of all individuals is respected and maintained, the University of North Carolina at Charlotte encourages applications from all underrepresented groups. The candidate chosen for this position will be required to provide an official transcript of their highest earned degree and submit to a criminal background check.