Call for Abstracts for the 2019 ILO Regulating Decent Work Conference
09.11.2018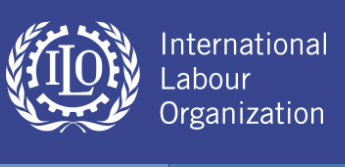 6th Regulating for Decent Work Conference, 8-10 July 2019
Work and well-being in the 21st century
The world of work is undergoing major transformations as a result of new business models supported by technological change, shifts in the global economy, demographics and other factors that will continue, and potentially intensify, in the future. These transformations are impacting on working conditions and workers' well-being in a complex manner, while also posing new questions for institutions governing the employment relationship and changing boundaries between formal and informal segments of the economy in both industrialized and developing countries. At the same time, extreme poverty persists in many regions of the world, and rising inequality along with environmental degradation continues to be a challenge.
The RDW conference in 2017 explored some of the key dimensions which have impacted the world of work. The 2019 RDW conference will continue to focus on the future of work, to advance our understanding of what innovative institutions and transformative policies could help in ensuring a more equitable and just society. Papers are invited to propose new ideas and policies that could help the global community in shaping a better future of work with a focus on: (i) transitions and transformations in the world of work; (ii) rethinking capitalism; (iii) well-being in the world of work; and (iv) building and renewing institutions: a social contract for the 21st century. This conference will contribute to the global debates during the ILO's 100th anniversary in 2019.
The 6th RDW Conference will be held in the International Labour Office, Geneva, from 8–10 July 2019. The Conference will be co-hosted by the University of Amsterdam's Institute for Labour Studies / Hugo Sinzheimer Instituut (AIAS-HSI), the University of Melbourne's Centre for Employment and Labour Relations Law (CELRL), Jawaharlal Nehru University's Centre for Informal Sector and Labour Studies (CISLS), the University of Durham's Law School (DLS), the University of Duisburg-Essen's Institut Arbeit und Qualifikation (IAQ), the Institute for Applied Economic Research (IPEA), the Korea Labour Institute (KLI), and the University of Manchester's Work and Equalities Institute (WEI). Researchers from all regions are welcome. In past years, the Conference has attracted researchers from a range of fields that include law, economics, industrial relations, development studies and geography.
To access the Call for Abstracts and for further details please visit the conference website at: http://www.ilo.org/rdw2019.
Particularly track III is on work and well-being specifically and this is where I expect OSH researchers and occupational health psychologists and professionals in the area of health promotion, organisational psychology etc would be applying.
People can also submit an application to organize a whole session and select a number of authors. The deadline is 15 January for fellowship applicants and 31 January for general applicants.