EAWOP 2019 Congress. State of Art - Management and leadership: essential factors for employee health and wellbeing
23.02.2019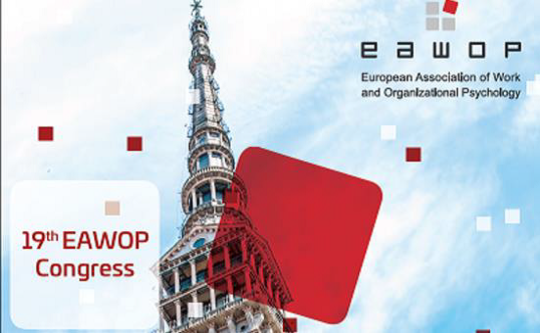 During the EAWOP 2019 Congress Emma Donaldson-Feilder* will give a State of the Art speech on management and leadership. We have a short preview of her presentation:
"There is now a large literature showing that the way people are managed and led has an impact on their health and wellbeing. Emma will share insights into her colleagues' and her research looking at how
managers can prevent and reduce stress in their team. Funded by the UK Health and Safety Executive, Chartered Institute of Personnel and Development, and others, this research: created a behavioural
framework to help managers and employers understand what competencies managers need in order to prevent and reduce employee stress at work; tested a training intervention that aimed to support managers
to develop their skills; and explored how employer organisations implemented the framework and intervention in practice. While this work showed that managers were able to change their behaviour,
particularly when given upward feedback, it also found that behaviour change is hard and is influenced by the organisational environment. Emma and her colleagues' further research has therefore looked both at
potential mechanisms for manager/leadership behaviour change, and at how to create an organisational context that is conducive to management/leadership development for enhancing employee wellbeing.
Emma will share their latest findings in these areas, including the potential for interpersonal mindfulness as a leadership development methodology".
*Brief Bio:
Emma Donaldson-Feilder is a Registered Occupational Psychologist, and Director of both Affinity Health at Work and Affinity Coaching and Supervision. She aims to make a positive difference in workplaces through enhancing employee health and wellbeing, particularly by improving leadership and management skills. To ensure her work is evidence-based, Emma is actively involved in research; conversely, her consultancy and coaching in organisations helps make her research of genuine practical use in real-world settings. She is an author, conference speaker and media commentator, and a member of the UK Health and Safety Executive's Workplace Health Expert committee; she also teaches interpersonal mindfulness.