EAWOP Congress 2019. Keynote - Work-Team Climate: A Three-Property Perspective
30.01.2019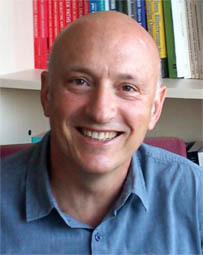 Keynote - Work-Team Climate: A Three-Property Perspective
During the EAWOP 2019 Congress a keynote presentation on work-team climate will be given by Professor Vicente González-Romá*. He gives us a short introduction to it:
"Work-team climate is a relevant construct to understand how work-teams function. Previous research has shown that work-team climate has influences on key work-team processes (e.g., communication) and outcomes (e.g., performance). In this talk, I will propose that in order to describe and characterize a work-team's climate in a more complete and detailed way, we should consider three different properties: climate uniformity (the pattern of climate perceptions within the team), climate strength (the agreement of the existing coherent subgroupings of climate perceptions within the team), and climate level (operationalized as the aggregated climate score for the aforementioned subgroupings). I will review recent research about these three properties, and present new findings about the antecedents and consequences of climate uniformity. Finally, I will suggest a number of questions and research lines that can contribute to improving our understanding of work-team climate".
*Brief Bio:
Vicente González-Romá is professor of Work and Organizational Psychology at the University of Valencia and Director of its Research Institute in Personnel Psychology, Organizational Development and Quality of Working Life (Idocal). He has served as Editor (2008-2012) of the European Journal of Work and Organizational Psychology (EJWOP). Currently, he is Associate Editor of the Journal of Applied Psychology. He has published articles in high-impact journals (JAP, JPSP, JVB, MBR, SEM, and AROPOB) on a variety of topics, including organizational and team climate, leader-member exchange, job burnout and engagement, work teams, graduate employment, and research and measurement methods.