EAWOP Impacts Incubator - Living Wage animation Launch and Webinar
30.03.2021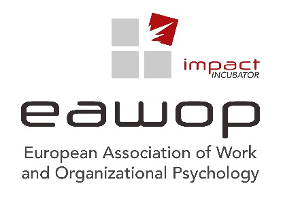 EAWOP Impact Incubator - Living Wage Animation Launch and Webinar
EAWOP launch of their first animation, translating science about living wages and their impact on people & employers.
About this Event
This webinar focuses on the psychological science concerning living wages. We launch the first EAWOP Impact Incubator product - a short free animation that distills why living wages matter to individuals, their families, their employers and wider society. Joining us will be Prof Stuart Carr from Massey University in New Zealand and founder of Project - Glow (Global Living Organizational Wage). He will be talking about the latest research they are doing.
We will be show casing the new animation which adds to a number of resources freely available from EAWOP's Impact Incubator.
Join us to find out more about the science and what work psychology is adding to this important topic but offering insight into the previously uncosted benefits of living wages. Register here (link) to receive a link to the Webinar.