EAWOP May Virtual Conference - Keynote Spotlight - Professor Sharon Parker
08.03.2021

Keynote Spotlight
Professor Sharon Parker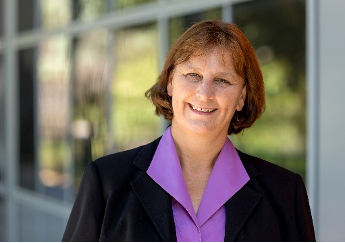 "Viral Strain? Working life during the COVID Pandemic" is a thematic conference devoted to sharing and learning from the exciting and impactful research that many work and organizational psychologists have been doing in the past year on COVID-19 issues in relation to work organisation, mental health and work-life balance.
We are very pleased that Professor Sharon Parker will deliver a Keynote Presentation on:
Work Design and Individual Influences on Employee Experiences During The Pandemic
In this presentation, I will discuss how work design has typically been considered in the literature on flexible working, and how this approach needs to be modified when people are mostly working from home. Drawing from several projects conducted during COVID-19, I will then summarise key work design challenges and benefits using the SMART model of work design, and show how these factors, as well as individual factors, influence employee mental health, well-being, and performance. I will present a future research agenda given the likely growth in hybrid models of working post-pandemic, and also discuss the sorts of practical support that applied psychologists can offer organizations during this time.
About Professor Parker
ARC Laureate Fellow Sharon K. Parker is a John Curtin Distinguished Professor at Curtin University, Director of the Centre for Transformative Work Design at Curtin University, a Fellow of the Australian Academy of Social Sciences and a Fellow of the Society for Industrial and Organisational Psychology. She is a recipient of the Kathleen Fitzpatrick Award, the Academy of Management OB Division Mentoring Award and, in November of 2019, Sharon was named among the world's most influential scientists and social scientists in the Web of Science Group's 2019 list of 2019 Highly Cited Researchers, and the only female in Australia appearing on this list in the field of Economics and Business. She has published more than 150 internationally refereed articles, including publications in top tier journals such as the Journal of Applied Psychology, Academy of Management Journal, Academy of Management Review, and the Annual Review of Psychology, on topics including work design, proactive behaviour, and job performance. She a past Associate Editor for Academy of Management Annals and has previously served on numerous editorial boards. Sharon has attracted competitive research funding worth over $40,000,000, and has worked with a wide range of public and private organizations.
FIND OUT MORE
The conference is FREE for EAWOP members.
To REGISTER for the conference you will need to enter a code which can be found on the EAWOP website, after log in.
The 2021 digital conference does not replace our normal full-fledged congress. Instead, we are organizing this one-day meeting to reenergize EAWOP connections between members in eager anticipation of our postponed Glasgow Congress that is taking place on 11th-14th January 2022.

Best regards
Frederik Anseel
President, EAWOP