Analyst Position: Methodological Advances in Understanding Public Administration
13.02.2020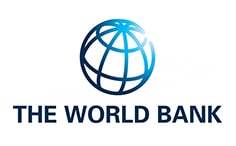 Terms of Reference – Extended Term Consultant
1. Summary
The World Bank's Equitable Growth, Finance and Institutions (EFI) Chief Economist's Office is working with the Bureaucracy Lab (Development Impact Evaluation Unit (DIME) and Governance Global Practice (GGP)) on the development of a flagship World Bank handbook on 'Methodological Advances in Understanding Public Administration'. The EFI Chief Economist's Office is looking for an extended term consultant to support the delivery of the Handbook.
This Handbook, a collaboration between the EFI Chief Economist's Office, DIME, and the GGP, aims to improve the measurement of the personnel dimension of public administration through methods analysis. Good measurement in public administration is crucial for the effective functioning of public sectors around the world yet remains hampered by limited evidence on how to measure well.
The Handbook will address this gap by drawing on an unprecedented cross-country data collection effort – both cross-country civil service survey data and administrative datasets – on public administrations around the world, undertaken by the World Bank and external researchers. The consultant will have the unique opportunity to take a leading role in analyzing this unprecedented cross-country data, and in designing, drafting, reviewing and editing the chapters of the handbook. The role will enable the consultant to work on the Handbook with some of the most experienced researchers in this area at the World Bank (DIME, EFI, and GGP) and in academia, including for academic outputs from the data analysis beyond the Handbook.
2. Background
The Bureaucracy Lab is a joint initiative of the World Bank's Governance Global Practice and DEC's Development Impact Evaluation Unit that aims to better understand the world's public officials. The Lab aims to develop the evidence base for public sector reform by understanding the characteristics of public officials and the systems and organizations in which they work.
A key element of the Lab is the development of improved methods of data collection and analysis of the public administration. A significant component of developing improved data collection methods is the trialing of distinct methods of data collection, both experimentally and non-experimentally, and comparing the measured results to objective benchmark data and to theoretical counterfactuals.
A number of these trials have been embedded in the Bureaucracy Lab's primary data collection efforts to date. Therefore, we have pre-existing data to analyze. We have also developed a plan for future data collection exercises that allow us to further explore optimal methods of data collection, and together these provide the foundation for significant advances in our understanding of the measurement and analysis of public administration.
To structure these investigations, it is envisaged that the Bureaucracy Lab, in collaboration with the EFI Chief Economists Office, will develop a Handbook on Measuring Public Administration. The Handbook will survey and present novel evidence on data collection methods in public administration settings. Chapters will be contributed by both Bank staff as well as external collaborating researchers. In particular, the Handbook will provide experimental and descriptive data and analysis on the choices researchers and policymakers face when designing systems to measure the functioning and characteristics of the public service.
3. Objectives and scope of work
The Bureaucracy Lab is looking for a consultant to support the development of the Handbook. The Handbook will provide experimental and descriptive data and analysis, and as such the consultant will be tasked with conducting in-depth data analysis of both micro-level and administrative data and writing up the methodologies used in a detailed, but clear and concise manner.
The consultant will combine literature reviews, primary data analysis of existing data, and the design and implementation of further experiments, to present a series of chapters that summarize the frontier understanding of how to measure key phenomenon in the public administration.

4. Tasks and deliverables
Duties may include, but are not limited to:
Methodology/writing and editing
• Working with the research team and external collaborators on designing and drafting the handbook;
• Literature reviews of relevant literature to ensure analytical findings are linked to existing work on the topic;
• Drafting chapters of the handbook based on the consultant's own analysis of the data, prior knowledge of methods, and the literature on methodology;
• Reviewing and editing chapters written by Bank and external colleagues, providing guidance on content and structure;
Data management and analysis
Tasks include, among others:
• Working with the research team on devising analyses plans, including new measurement experiments, for handbook chapters, updating the analysis plans and carrying out the coding to perform this analysis (Descriptive Statistics and Regression Analysis);
• Cleaning administrative and primary datasets and creating all necessary indicators;
• Managing databases, including, for example, integrating survey data and administrative data from governments, for example. This may require programming matching algorithms, performing manual matching, and linking up with field staff for additional information and collaboration on specific tasks;
• Variance decomposition methods across multiple data sets;

Deliverables may include, but are not limited to:
• Fully transparent and reproducible documentation of all data analysis, which will be peer-reviewed by other DIME members and published in code repositories;
• Full set of authored and co-authored chapters on a range of methods as agreed with the Task Team Leader (TTL);
• Reviewed and edited chapters on a range of methods as agreed with the TTL;
• Deliver training courses on statistical analysis of micro data to clients as demanded.

5. Skills Required
• Academic specialization: advanced degree in empirical analysis (statistics, econometrics, applied economics, etc. are all eligible; broadly we are looking for a candidate with expertise in measurement methodology and so the specialization is of secondary importance; candidates with PhDs (or nearing PhD completion) in other disciplines – for instance psychology, sociology and political science – with expertise in measurement methodology are also welcome to apply). An interest in public administration is welcome but not necessary;
• Technical skills: Strong econometric skills and proficient use of a range of statistical software (for example, Stata, R);
• Experience:
o REQUIRED: Technical expertise in econometric/statistical analysis, including measurement methodology, and experience working with administrative data and raw survey data.
o REQUIRED: Technical expertise in measurement methodology and associated analysis.
o REQUIRED: Experience writing academic papers.
o DESIRABLE: Experience working in or with government.
o DESIRABLE: Experience coding in a team environment and using GitHub.
• Knowledge: The candidate should demonstrate specialization in the field of statistical analysis, and strong knowledge of corresponding methods of enquiry.
• Language: Superior written and oral communications skills in English is essential.
• Interpersonal skills: Motivated self-starter, with demonstrated ability to work effectively in teams.
6. Intellectual Property
The World Bank shall, solely and exclusively, own all rights in and to any work created in connection with this agreement, including all data, documents, information, copyrights, patents, trademarks, trade secrets or other proprietary rights in and to the work. The consultant is not allowed to post or publish (electronically or in print) any project-related information without the explicit permission of the Task Team Leader.
7. Terms
The consultant will initially be hired on an extended term (full-time) basis for one year. It will be based in and remunerated according to the World Bank scale.
8. Selection Process
Qualified candidates should apply to kkay@worldbank.org. Applications will be reviewed on a rolling basis. Applicants will be asked to add a link to a shared folder with their resume, a brief (maximum 1 page) statement of interest, a Stata do-file and R script prepared by them that best indicates the level of experience in Stata and R, and a methodological writing sample. Candidates may also send code samples in other relevant languages/software. Short listed candidates will be invited to take a Stata test.

The World Bank Group is committed to achieving diversity in terms of gender, nationality, culture and educational background. Individuals with disabilities are equally encouraged to apply. All applications will be treated in the strictest confidence.