Assistant or Associate Professor (I/O Psychology)
14.10.2016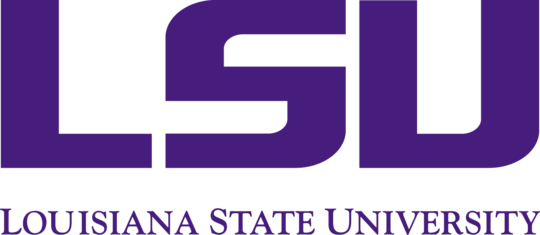 The Department of Psychology at Louisiana State University, Baton Rouge, invites applications for a tenure?track Assistant or tenured Associate Professor position in I/O Psychology to begin fall 2017. This appointment will be full?time (nine?month), with an attractive 2?2 teaching load of both graduate and undergraduate courses, and supervision of graduate and undergraduate research.
This position requires teaching both undergraduate and graduate students, maintaining an active research program capable of attracting research funding, publishing books, book chapters, and journal articles in top-tier I/O journals, presenting research at conferences and professional meetings, taking a leadership role in a vibrant and growing I/O program, and participating in departmental, college, and university service activities commensurate with rank.
Applicants for this position will be asked in their application materials to address how they will help LSU attain its goals as stated in Flagship 2020:
- Discovery: Expand discovery through transformative research and creative activities addressing contemporary -and enduring issues that shape the way we live in the world.
- Learning: Enhance a faculty?led and student?centered learning environment that develops engaged citizens and enlightened leaders.
- Diversity: Strengthen the intellectual environment by broadening the cultural diversity of the LSU community.
- Engagement: Promote engagement of faculty, staff, and students in the transformation of communities.
Required Qualifications: Ph.D. in Psychology or closely related field (e.g., organizational science). ABD candidates who will finish by the time of the appointment with research areas that complement and integrate well with departmental areas of expertise in judgment and decision making, cognitive factors and individual differences will be considered.
Preferred Qualifications: Preference will be given to candidates with strong quantitative and methodological skills, and with strong theoretical underpinnings to their research agenda.
Salary will be commensurate with qualifications and experience. An offer of employment is contingent on a satisfactory pre-employment background check. Application review will begin on November 10, 2016, and will continue until a candidate is selected.
Please contact Dr. Emily Elliott, Search Committee Chair (eelliott@lsu.edu) or Dr. Jason L. Hicks, Psychology Department Chair (jhicks@lsu.edu) with questions. Information about the department can be found at www.lsu.edu/psychology.
Apply online and view a more detailed ad at: https://lsu.wd1.myworkdayjobs.com/LSU/job/LSU---Baton-Rouge/Assistant-or-Associate-Professor--I-O-Psychology-_R00006782. Position # R00006782.
LSU is committed to diversity and is an equal opportunity/equal access employer.