Assistant Professor in Behaviour Science at Durham University, UK (Open Ended/ Permanent Position)
13.02.2020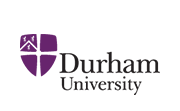 The Department of Psychology at Durham University, UK, is currently advertising for an Assistant Professor in Behavioural Science. This post is part of an ongoing and major expansion in the direction of social and organisational psychology: in the last 2 years we have made 10 appointments in this area. The successful applicant will therefore be joining a brand new, vibrant and enthusiastic research group with expertise and interests in organisational behaviour and human resource management (power and leadership, influence and communication, diversity and inclusion, employee engagement), social psychology (prejudice, prosociality, solitude, collective action), and public policy (health, sustainability). Given the interdisciplinary focus of our research, our group has active collaborations with other departments at Durham University (e.g., Durham Business School, Department of Anthropology).
We welcome applications from those with a background in Psychology, Business or related discipline and with research and teaching interests including (but not limed to) topics such as consumer, economic or organisational behaviour, nudging, group processes, innovation, leadership and behaviour change.
More details of our group can be found at:
https://www.dur.ac.uk/psychology/research/groups/quantitative/
Further particulars can be found at:
https://durham.taleo.net/careersection/du_ext/jobdetail.ftl?job=20000111
Informal enquires can be directed to the Head of Department, Professor Richard Crisp, richard.j.crisp@durham.ac.uk
Closing date for application is 17th March 2020.