Assistant Professor of Business Administration for the Programme on Responsible Organisation
14.05.2019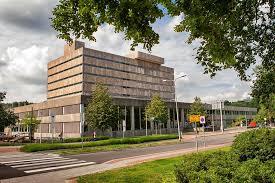 Assistant Professor of Business Administration for the Programme on Responsible Organisation (0.8 - 1.0 FTE)
Nijmegen School of Management
Maximum salary: € 4,978 gross/month
Vacancy number: 27.18.19
Application deadline: 3 June 2019

Responsibilities
The Department of Business Administration at the Nijmegen School of Management, Radboud University, is looking for six assistant professors to strengthen the programme on Responsible Organisation. Our mission is to educate future leaders on responsible organisation, offering an integral Business Administration programme focusing on societal problems and social processes in organisations. Our interdisciplinary research programme on Responsible Organisation addresses the multiple values underlying responsibility, the conditions required to realise those values and the interventions geared to the transition of organisations towards responsible organisations. We co-create knowledge with multiple stakeholders in the wider community to ensure the impact of our scholarly work.

You will be expected to contribute to the further development of research and teaching programmes in Business Administration. Combining teaching and research skills, you should be able to inspire students conducting cutting-edge research on responsible organisations. You will teach in the Bachelor's and Master's programmes in Business Administration, conduct research in line with the Responsible Organisation programme, publish in international high-quality journals, attract external grants/funding for research projects, acquire and supervise PhD projects, building international networks with businesses and academics; and contributing to the department's administration and management tasks.

We are seeking highly motivated, engaging and collaborative candidates to further strengthen our Chairs (see below). We are particularly seeking colleagues to work on the following themes:
• Marketing: the co-creation of value with customers and other stakeholders in product and service management and innovation.
• Organisation Design and Development: forms of responsible organisation within and across organisations and their associated practices, change processes, design and infrastructure.
• Strategic Management: strategic renewal, strategic behaviour and responses to institutional complexity, organisational performance, strategising, and collaborations.
• Strategic Human Resource Management: sustainable work and careers, with attention to how age, gender and ethnicity intersect.
• Research and Intervention Methodology: designing, applying and evaluating methods for stakeholder engagement supporting responsible decision-making on complex issues.

Work environment
The Nijmegen School of Management (NSM) is an academic centre of research and higher education, focusing on institutional and managerial issues within complex organisations. There are seven disciplines within the NSM: Business Administration, Public Administration, Political Science, Economics and Business Economics, Social and Political Sciences of the Environment, Human Geography, and Spatial Planning.

The NSM strives for a multidisciplinary approach. The educational programme is characterised by small-scale teaching and provides a stimulating learning environment with an emphasis on the development of academic skills. The NSM employs 260 FTEs, 75% of whom are academics. Currently, the NSM has approximately 4,500 students.

The Department of Business Administration is responsible for the BSc programmes in Business Administration (including a full track offered in English, and a track in International Business Administration) as well as eight specialisations within the MSc programme in Business Administration (all in English).
The NSM's research activities fall under the responsibility of the interdisciplinary Institute for Management Research (IMR). Under the motto 'Creating Knowledge for Society', the IMR focuses on academic research into the development, design and effectiveness of the public and private structures that regulate, govern or manage human interactions. The debate on the fundamentals of academic research in the domains covered by the NSM is organised in the IMR Academy; the PhD programme is organised in the IMR Doctoral School. In addition to the interdisciplinary research programme on Responsible Organisation, there are six multidisciplinary research groups at the IMR linked to strategic and scientifically and societally relevant issues. The IMR also hosts the Individual Decision lab and the Group Decision lab, which are especially suited for studying collaboration in complex contexts and collective decision-making.

What we expect from you
• a PhD degree in business administration, management and organisation, or social sciences;
• a pipeline of publications and an excellent reputation, evidenced by a publication record in internationally recognised high-quality journals;
• the ambition and/or track record to attract research funding;
• ample teaching experience, proven effective teaching skills, the capacity to develop and implement innovative teaching methods, and proven ability to supervise the development and implementation of an academic study programme. A Dutch university teaching qualification (BKO or UKO) or equivalent would be an advantage;
• proven ability to inspire and supervise young scholars (PhD candidates);
• proven ability to cooperate with and inspire a team of professionals;
• strong connections to organisational and business practice;
• substantial international experience and network;
• excellent English language skills and a willingness to learn Dutch (if applicable).

What we have to offer
• employment: 0.8 - 1.0 FTE;
• a maximum gross monthly salary of € 4,978 based on a 38-hour working week (salary scale 11);
• the salary is dependent on qualifications and experience;
• in addition to the salary: an 8% holiday allowance and an 8.3% end-of-year bonus;
• term of contract: fixed-term contract for four years. Possibility of extension and permanency depending on your performance;
• UFO job profile: Assistant professor, Level 2;
• you will be able to make use of our Dual Career Service where our Dual Career Officer will assist with family related support, such as child care, and help your partner prepare for the local labour market and with finding an occupation.

Are you interested in our excellent employment conditions?
Other Information
The intended start date is 1 August 2019.
Would you like to know more?
Further information on: Nijmegen School of Management
Further information on: Business Administration
Further information on: Institute of Management Research
For more information about this vacancy, please contact:
Prof. dr. Y.W.M. Benschop, Head of department Business Administration
E-mail: y.benschop@fm.ru.nl
Are you interested?
You should upload your application (attn. of Prof. dr. Y.W.M. Benschop) exclusively using the button 'Apply' below. Your application should include (and be limited to) the following attachment(s):
• Motivation letter
• CV
• Research and education vision statement and an indication of the preferred chair group