New Research Associate Position / Available at Leeds Beckett University (UK)
25.05.2018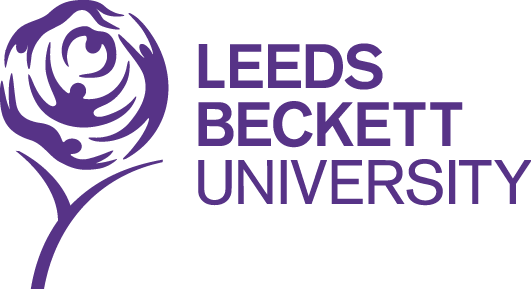 Job details
Job title Research Associate (Behavioural Safety)
Fixed term for 13 months
Job reference URE305793B
Application closing date 20/06/2018
Salary £25,500 Package
Job category/type Administrative/Support
Job description
An exciting opportunity for a post-graduate to fast track their career in the field of behavioural safety. VolkerRail is one of the UK's leading multi-disciplinary railway infrastructure contractors with over 70 years project experience in both the heavy and light rail sectors.
Leeds Beckett University and VolkerRail are two years into a three year collaboration to design and develop targeted behavioural interventions to enhance rail worker safety and reduce accident risk. We are seeking a highly motivated individual with the ability and confidence to continue the work in researching, developing and implementing strategies.
The successful candidate will be employed by the University but be based full-time at VolkerRail offices in Doncaster, South Yorkshire. The role is fixed term for 13 months with the opportunity to study a higher degree part-time (fees waived - subject to project success and university entry criteria), and a genuine possibility of permanent employment with VolkerRail on completion of the project. The University will provide academic and technical support to the project.
Applicants should have
* A Bachelor's degree in a Social Science discipline such as Psychology. Preferably with a relevant Master's degree in Human Factors, Ergonomics, Organisational Psychology, Health Psychology or related subject.
* Evidence of research planning and experience of data collection, analysis and reporting/communicating findings
* Ability to use statistical analysis software such as SPSS.
* Strong quantitative and qualitative research methods knowledge & skills including experience of handling qualitative data
* Experience of working in an industrial or research environment, preferably within a safety critical environment
* Evidence of the ability to lead and deliver a large and complex project
* Full driving licence
Knowledge Transfer Partnerships - This full-time post is part-funded by the UK Government's Knowledge Transfer Partnership (KTP) programme. A KTP is a three-way project between a graduate, an organisation and a university. KTP is one of the UK's largest graduate recruitment programmes and has been placing graduates on challenging, high profile projects for almost forty years.
Safety Critical Environment - this role will involve working in a safety critical environment and therefore appointment is subject to a pre-employment health assessment that will include drugs and alcohol screening
Work Permits For Non EU Applicants - Please note that under Home Office Regulations, the University is unable to issue a Tier 2 certificate of sponsorship in respect of this post.
Application & further details - for an informal discussion or further details please contact Jo Griffiths: jo.griffiths@leedsbeckett.ac.uk or Dr Jim Morgan: jim.morgan@leedsbeckett.ac.uk
Closing Date - 20 June 2018 (Midnight).
Interviews are currently scheduled for 3 July 2018.
Please note that all posts close at midnight and the job description and employee specification will no longer be available after the closing date so please download or print now! Please note that you will not be able to edit or submit a part-completed application form after the closing date.
Working here means you'll also have access to a wide range of benefits including our generous pension schemes, excellent holiday entitlements, flexible working, reduced study fees, subsidised fitness facilities and a lot more.
We welcome applications from all individuals and particularly from black and minority ethnic candidates as members of these groups are currently under-represented at this level of post. All appointments will be based on merit.
More information and Applications HERE