Post-doctoral position at EMLYON Business School
24.09.2019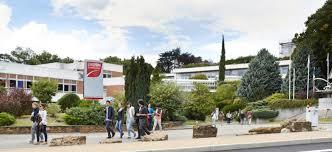 Post-doctoral position at EMLYON Business School, Ecully, France
We are looking to recruit a post-doctoral researcher in the Cognition, Behavior and Transformation Research Center.
The position is preferably for 2 years, but 1 year is also an option. A successful experience in this position may lead to the postdoc being considered for an assistant professor position.
CBT is a group of scholars doing research on topics such as organizational justice, organizational change, stress, health and well-being at work, careers, mindsets, teams, leadership and emotions. Researchers from the center have published in journals such as Academy of Management Journal, Journal of Applied Psychology, Leadership Quarterly, Journal of Management Studies, Organization Science, Journal of Business Ethics, and Human Resource Management. The position involves supporting members of the research center with existing and new research projects with regard to data collection, quantitative analyses, and writing scientific articles and reports. The post-doc will also be given the opportunity to work on her or his own research one week per month. Teaching opportunities may be available upon request but there is no teaching requirement attached to the position.
A candidate for this position should have completed his/her PhD in a social science discipline (work or cognitive psychology, management, or related fields). Researchers with an expressed interest in stress, health at work and wellbeing would be a good fit. The ideal candidate will have strong methodological skills, particularly in quantitative data analysis techniques such as structural equation modeling, analysis of longitudinal data, and multilevel modeling. Experience with data visualization and basic programming skills would be a plus. Knowledge of French is not a requirement.
The position opens in January 2020 or September 2020.
Complete applications are due by October 15, 2019.
Applicants must upload their package at HERE including:
cover letter
an up-to-date curriculum vitae
a research statement
2 letters of recommendations

Further information
• About EMLYON: http://www.em-lyon.com/en/
• About Lyon: http://www.lyon-france.com/
• About CBT research center: http://www.cbt.em-lyon.com/