TENURE STREAM POSITION IN ORGANIZATION STUDIES
09.09.2015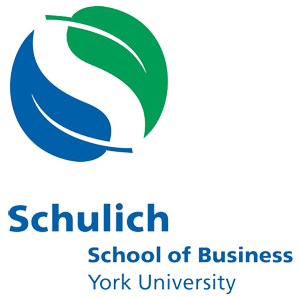 The Organization Studies area of the Schulich School of Business, York University, Toronto, invites applications for a tenure-stream position effective July 1, 2016 or as soon as possible thereafter. This position is subject to budgetary approval. Salary and benefits are competitive. Successful candidates must be eligible for prompt appointment to the Faculty of Graduate Studies. Applications for this position should be addressed to Professor Chris Bell, Organization Studies Area Coordinator at cbell@schulich.yorku.ca. The deadline for applications is October 15, 2015.
We are seeking an outstanding scholar and educator in Organizational Behaviour for a tenure-stream position at the rank of senior Assistant or Associate Professor. Applicants should have a research focus at the micro or meso level. The micro/meso research interests of faculty in the Organization Studies area include organizational justice, ethics, negotiation, teams and groups, organizational behavior, CSR, and culture. Preferred candidates will have a PhD in Organization Studies or a related area; have held a full-time academic position for at least 3 years; have an outstanding and ongoing program of academic research and publishing in top-tier journals in organizational behaviour; evidence of outstanding teaching within a business school, including the graduate level; have a willingness and an ability to contribute to the doctoral program and help build the area; have previous experience in advising and supervising doctoral students; and clear evidence of active involvement in the field.
Applicants should send an electronic application, including application letter, a curriculum vitae, samples of research papers, three signed letters of reference, and information regarding teaching (including ratings) to Professor Chris Bell, Organization Studies Area Coordinator at cbell@schulich.yorku.ca before October 15, 2015.
Consistently ranked in the top tier of the world's best business schools and #1 in Canada, the Schulich School of Business is known for its global reach, innovative programming and the diversity of its student body, faculty and staff. Schulich enrolls some 3,000 students in undergraduate, graduate and postgraduate business degree programs leading to careers in the private, public and not-for-profit sectors. Located in Toronto, Canada, the School's multimillion-dollar, award-winning complex is on York University's main campus. Schulich's downtown Miles S. Nadal Management Centre is situated in the heart of the city's financial district.
YORK UNIVERSITY is helping shape the global thinkers who will define tomorrow. Our unwavering commitment to excellence reflects a rich diversity of perspectives and a strong sense of social responsibility that set us apart. As an internationally recognized research university, York's 11 Faculties and 27 research centres have well-established partnerships with 280+ leading universities worldwide. Located in Toronto, York is the third largest university in Canada, with a strong community of 53,000 students, 7,000 faculty and administrative staff, and more than 275,000 alumni.
Dr. Chris Bell, Organization Studies Area Coordinator
Schulich School of Business, York University
4700 Keele Street, Toronto, Ontario, Canada, M3J 1P3
E-mail: cbell@schulich.yorku.ca