Lecturer in Organisational Psychology at University of Auckland in Auckland, New Zealand
06.11.2020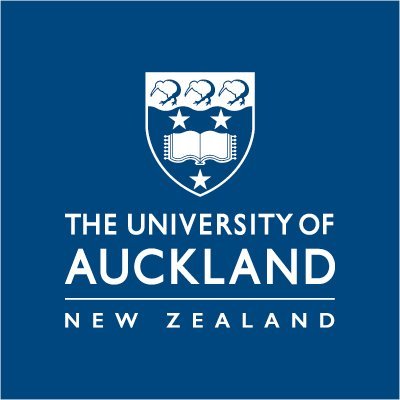 Lecturer in Organisational Psychology at University of Auckland in Auckland, New Zealand

JOB DESCRIPTION

The opportunity
We invite applications for a Lectureship in Organisational Psychology (equivalent to tenure-track Assistant Professor) to join our team of international research leaders in New Zealand's largest School of Psychology.
The successful candidate will demonstrate a track-record of excellence in research, contribute to postgraduate and undergraduate teaching, as well as research supervision, in Organisational Psychology at the University of Auckland
About you
Appointees should have a PhD in Psychology or a related discipline at the time of appointment, and a strong record of publication in Organisational Psychology. We are particularly interested in applicants whose research can complement and extend existing strengths within the School (for more information, see our web page at psych.auckland.ac.nz), and who contribute to the development of the recently approved Master of Organisational Psychology programme, which will begin in February 2021. We encourage applications from candidates who can strengthen connections with organisation and industry partners and the Faculty of Business and Economics at the University of Auckland.
Applicants will need to demonstrate a capacity for achieving research excellence, gaining external research funds, and contributing to the development of research and teaching programmes within the School. We encourage diversity in our staff and students. Appointees should have the capacity to teach students from a variety of cultural backgrounds.
For more information on the role, please view the position description.
The Faculty of Science
The Faculty of Science at the University of Auckland is the largest and most highly ranked science faculty in New Zealand. The Faculty of Science is ranked among the top 90 science faculties worldwide by the QS World University Rankings. The 10 departments and schools that form the Faculty of Science represent the breadth and diversity of science in our modern world.
Auckland's harbour setting, magnificent beaches and verdant bush make it a great place to study and work, while the University's close proximity to New Zealand's major businesses and hospitals enables staff and students to rub shoulders with leading practitioners in their field. Auckland offers a diverse range of employment and leisure options, including easy access to high-quality schools which prepare students extremely well for the transition to university.
School of Psychology
The School of Psychology is the largest in New Zealand and has international research leaders across a wide range of research fields, including organisational, social, clinical, developmental, behavioural, and evolutionary psychology, and cognitive neuroscience. We have professional postgraduate programmes in clinical psychology, applied behaviour analysis, and speech science. The School has extensive research space and a significant investment in research infrastructure and has just moved into a new building with state-of-the-art facilities. We strive to be an inclusive and collaborative community of scholars. Many academic staff in the School of Psychology are involved in collaborative research with other disciplines and other Faculties within the University.
Equity
The University is committed to meeting its obligations under New Zealand's Treaty of Waitangi and achieving equity outcomes for staff and students. The University provides on-site early childhood centres for infants and pre-school children and has parental leave and flexible work policies supporting a balance between work, life, family and caring responsibilities. We invite and encourage applications from members of groups traditionally underrepresented in the sciences.
How to apply
For more details, contact the Head of the School of Psychology, Prof Suzanne Purdy (sc.purdy@auckland.ac.nz).
Please note we are happy to answer your questions but we do not accept applications by email.
Applications must be submitted online, by the closing date of Sunday 6th December 2021(11.59pm NZT) to be considered. Please include your cover letter and CV combined as one document. Please include a research statement and a description of your teaching philosophy with your application. Teaching evaluations should also be included if these are available.
ADDITIONAL INFORMATION
The University is committed to meeting its obligations under the Treaty of Waitangi and achieving equity outcomes for staff and students in a safe, inclusive and equitable environment. For further information on services for Maori, Pacific, women,+, people with disabilities, parenting support, flexible work and other equity issues go to www.equity.auckland.ac.nz