The ISSPD Personality Disorder Congress 2021
28.01.2021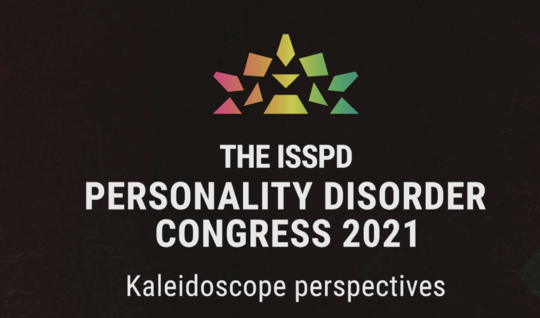 We are very excited to announce that abstract submission for the XVII ISSPD Personality Disorder Congress 2021 is now open. Despite the disruption of COVID-19 pandemic, the ISSPD is forging ahead and plan on putting on an exciting 2021 congress. Oslo is a perfect venue for the next international congress due to significant local interest in personality disorders and a vibrant local research and clinical community. Close proximity to countries with active and vibrant personality disorder communities such as the Denmark, the Netherlands, Belgium and Germany furthermore ensures a stimulating congress program and participation. The theme of "Kaleidoscope Perspectives" was chosen to reflect the ISSPD's celebration of diverging perspectives in our field, and to capture the sentiment that change is constant and that the most resilient personalities are those that can adapt. Some of the most exciting features of the XVII ISSPD Personality Disorder Congress 2021 include:
Five outstanding keynote speakers to cover cutting-edge topics: Pim Cuijpers (intervention science), Dan McAdams (personality development), Dusica Leic-Tosevski (ICD-11), Theresa Wilberg (Avoidant Personality Disorder) and Martin Bohus (DBT for BPD/PTSD).
Three master clinicians each demonstrating mechanisms of change associated with DBT (Michaela Swales), MBT (Dawn Bales) and TFP (Irene Sarno).
Eighteen invited symposia with leading researchers as chairs covering topics such as adolescence (Chanen), development (DeClercq), social neuroscience (Niedtfield), research methods (Wright), HiTOP (Widiger), resilience (Luyten), future treatments (Fonagy), implementation science (Grenyer), suicidal behaviors (Mehlum), Criterion A (Bender), pharmacotherapy (Lieb), neurobiology (Ruocco), parental personality pathology (Stepp), telemedicine (Kvarstein), rehabilitation and work functioning (DeFruyt) and substance use (Trull).
Lived experience focus in live panel discussion and congress workshop.
A hybrid format to accommodate all preferences in attendance and presentation.
An exciting social program including cultural performances, a reception in the City Hall – the venue for the annual Nobel Prize ceremony.
A beautiful retreat location just outside of Oslo where congress participants can unwind from months of pandemic-related quarantine and seclusion
Abstract submission deadline is 15 March, registration opens 15 March and early bird registration ends 10 June 2021.
We hope to see you in Oslo Monday - Wednesday 11 - 13 October 2021!
Carla Sharp, Ph.D.